Digital Advertising Platforms You Should Be On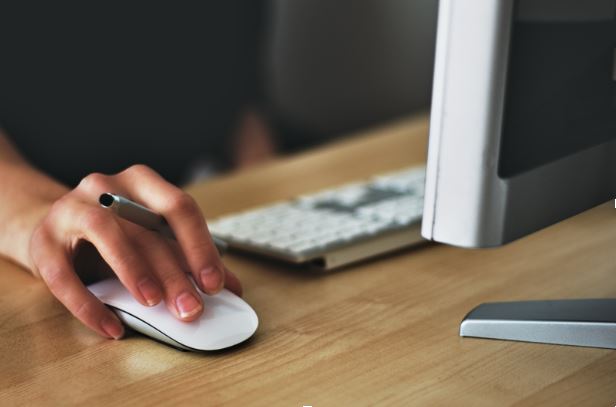 With the fast-increasing internet penetration in the Philippines and the widespread growth of usage of digital platforms, consumers are now becoming more and more reachable within new and emerging platforms outside of the typical channels of Facebook and Google.
As per the latest 2022 data published by We Are Social and Kepios, the Internet Users in the Philippines increased by 2.2% or roughly 2.1 Millions Users. On the other hand, Social Media Users increased by an even higher percentage at 3.4% or 3.1 Million Users. Google, Facebook, and YouTube still top the list of the most visited websites.
Though this is a welcome improvement especially for brands online, the mainly used platform for advertising, Facebook, seems to be facing hurdles in market dominance. As per the latest data by Pew Research, the percentage of teens in the US who use Facebook decreased greatly from 71% in 2014 to just 32% this year. This is further supported by Bloomberg's report last Q4 that the time spent by US teens on Facebook decreased by 16% YoY while the new teenager sign-up for the platform also decreased. Notably, even young adults' time spent decreased by 5%. Facebook also reported last February that it was losing daily active users.
In this fast growing and ever-changing social media landscape, this makes digital advertising diversification a crucial topic that brands should be looking into. And with the continuous 21.1% YoY growth in Digital Ad Spend in the Philippines (roughly more than 186 Million Dollars), it begs the question – are you actually maximizing your ad spend or are you missing out on new potential touchpoints? What other platforms are your consumers actually using right now and how can you reach them?
Now, browsing and studying all the other channels can definitely be quite tedious. Luckily for you, Xiklab is here to save the day!
In this article, we list down 8 Digital Platforms in the Philippines where you can reach your audience via paid media advertising today.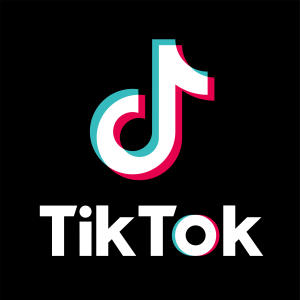 A fast-rising star in a sea of Facebook and Instagram Users – TikTok should definitely be one of the top platforms to explore in your list. Showing tremendous growth rates with its Ad Reach increasing by 8.8% Quarter on Quarter and now bragging more than 18 Million Monthly Active Users, the platform is surely gaining momentum with its channel dominance becoming the top 4 used Social Media App in the Philippines. As per WeAreSocial and GWI, TikTok is now part of the top platforms being used by Filipinos today, just next to Instagram, Messenger, and Facebook. With all these convincing numbers, this is definitely one of the platforms that you should be exploring.
Within TikTok Ads, you can reach up to 35.96 Million Users of highly engaged Gen Z and Millenials through its Affinity based targeting which encompasses your familiar interests of Food, Beauty, Travel, Games, Fashion, Tech, Business, Finance, and a lot more. And if you want to be even more granular in making sure you're hitting the right people, you can explore behavioral targeting via the types of videos, content, or hashtags that users have interacted with.
@tiktok

from super-random to super-useful, let's look back on what TikTok taught us in 2022 featuring @brunchwithbabs, @cookingwithlynja, @rob_skate4life, @oursignedworld, @getaheadwithnick

♬ original sound - TikTok
Now we can go on and on in discussing the potential of this platform. But to make things easier, you can learn more and read on about how your brand can benefit from TikTok through this FREE TikTok Whitepaper. And if you want to explore even deeper, we crafted an article with a FREE Media Playbook to show you all the different types of ads, targeting, and best practices that you can do to jumpstart your TikTok Campaigns. Awesome right?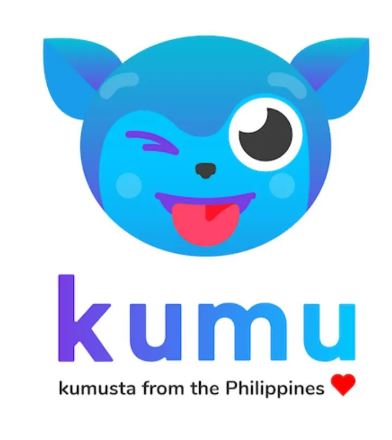 In this day and age, live streaming has been one of the rising executions within digital marketing. If you're one of the brands who are interested in targeting users who watch Live Streams, then look no further! Kumu is here to help.
With more than 11 Million registered users, your brand can be front and center as users interact and watch their favorite shows.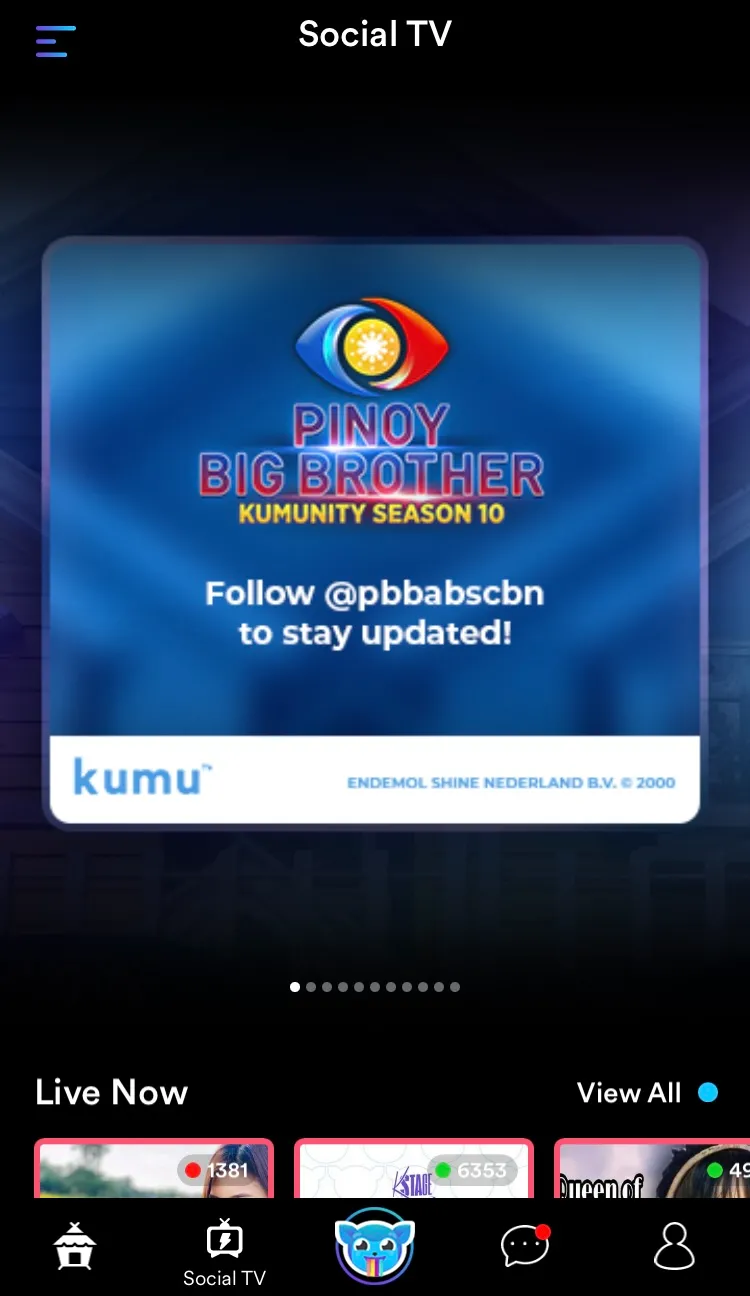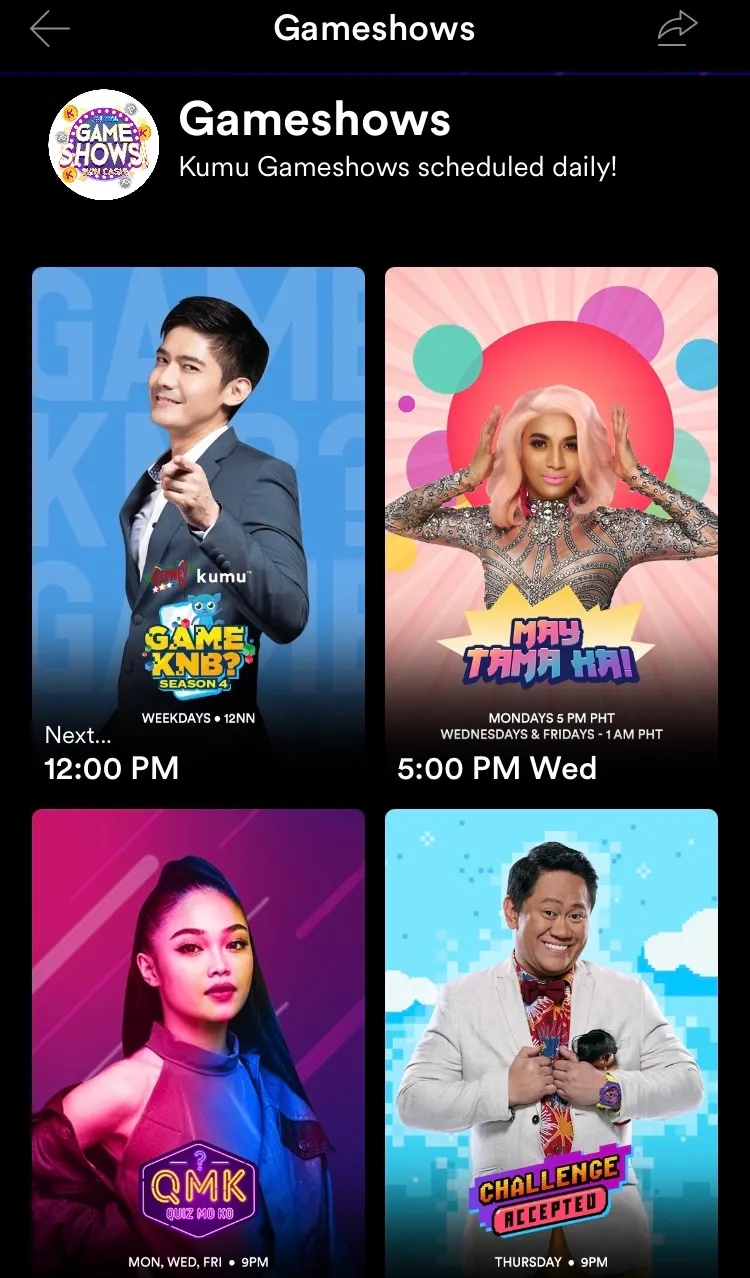 With its unique show-based sponsorships, you can be present based on what users actually prefer watching. Do Branded Takeovers for Game Shows, integrate Virtual Gifts within Food and Cooking Livestreams, tap a group of Influencers for a joint live streaming session, or just put your branding across a multitude of categories – from talent shows, to family content, celebrity chats, gaming reviews, and a lot more. The interactive format makes sure that the people you're reaching are not only made aware of your brand, but also drives interest and consideration depending on your execution.
Ready to be seen? Then get ahead by watching our previous FUSED Kumu Webinar Video by our Event Speakers Paolo Pineda and Karly Lao, as they delve into the channel's capabilities. And if you prefer reading more about it, take time to browse our FREE Kumu Whitepaper for more info!

Are you a brand looking to target working professionals or business owners? LinkedIn Ads may be for you!
Though not as popular as the other ad platforms due to its B2B nature, it continues to grow with quality users with more than a 13 Million potential audience base for your ads while increasing by 14.6% YoY in terms of Ad Reach. This give you a good potential audience to reach on a daily basis with 25.2% of PH GWI Data saying that they use the platform more than once a day.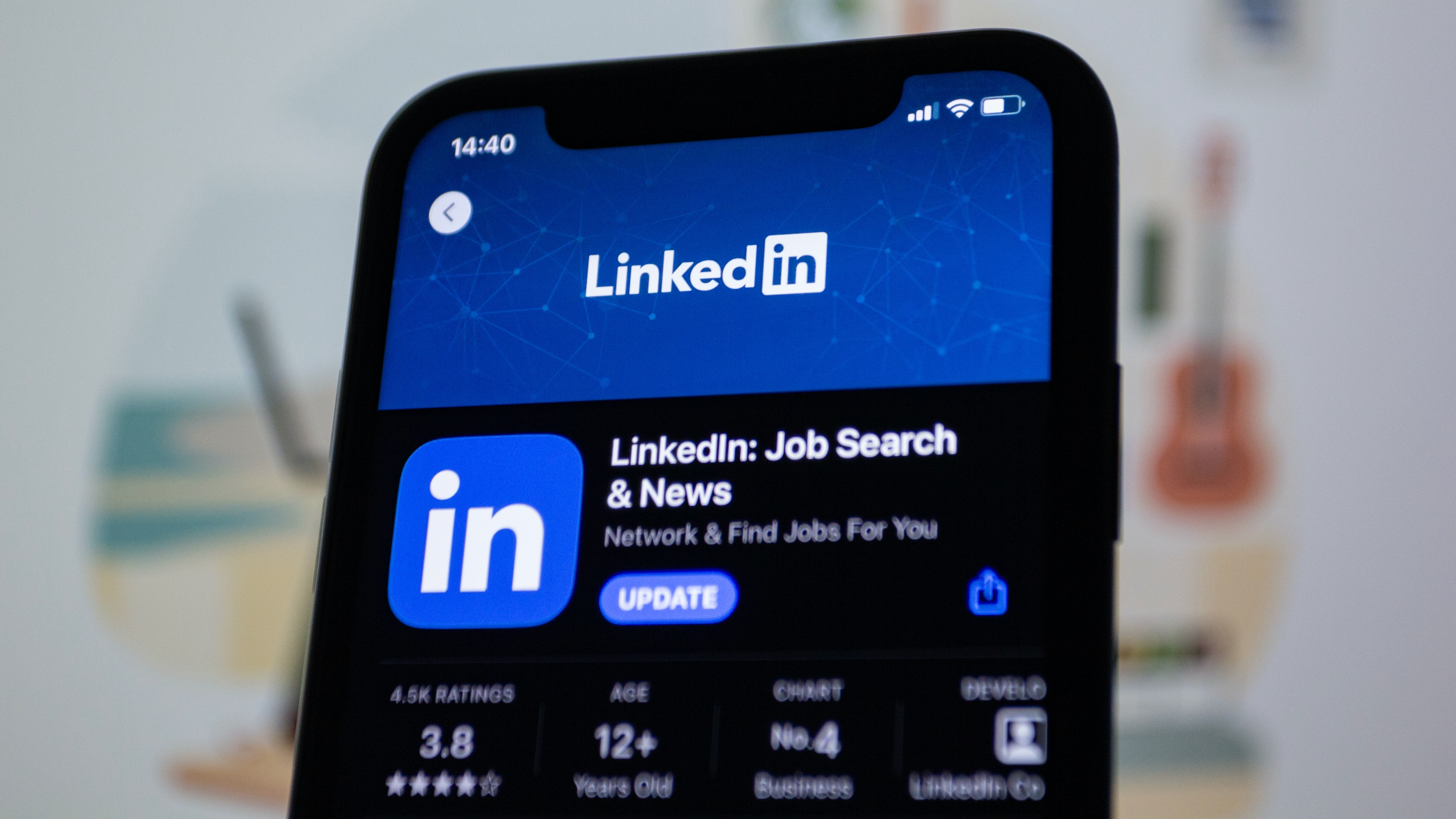 With this user base and with the right chemistry for your brand, you can make the most out of its unique targeting parameters that can enable you to reach professionals according to their specific Job Titles, Seniority, Skills and Experience, or even parameters related to their Company, Size, or Industry.
This is the only platform that can hypertarget professionals with ease. So if you want to reach those CEOs, business owners, or just specific professionals or industries, then read on about LinkedIn Ads with our FREE LinkedIn Ads Playbook.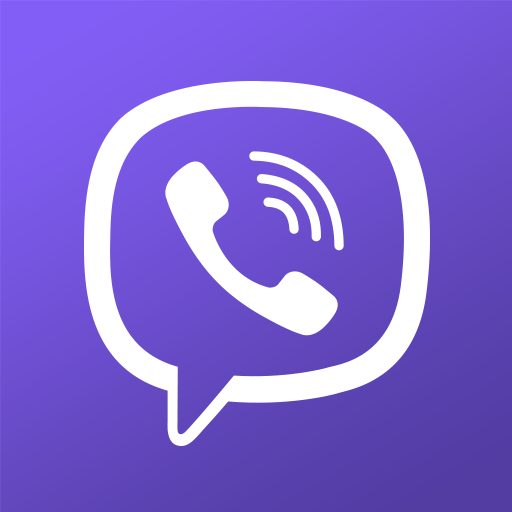 Ever talked with your friends and colleagues over Viber and noticed a number of promos or brand ads right after your call or within different placements and tabs?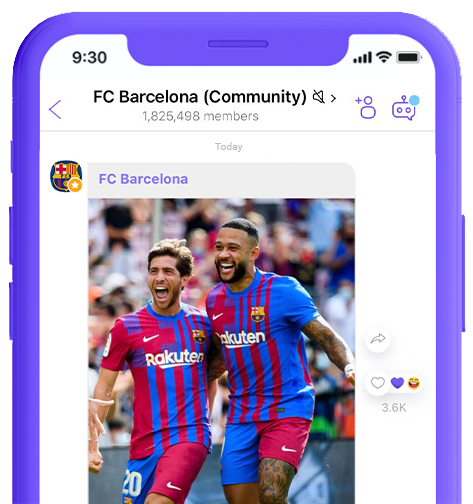 That's because you can use Viber as an awareness channel by running Display Ads right within the platform! That's right. With the platform gaining the Top 8th Social Media Platform used in the Philippines as per GWI and WeAreSocial, you can now reach more than 40 Million Registered Users and target them via demographics or maybe even their phone's Operating System. And if you have a unique requirement where you want to target users with families or friends abroad, you can even make use of their call targeting which allows you to reach users who may be calling from one country to another.
Viber continues to be one of the actively used platforms with 34.7% of GWI respondents saying that they use Viber daily in the Philippines. So if you want to expand your touch points and reach new users, then this is one to consider.
Twitter has been widely used for more than a decade. And though it still hasn't overtaken Facebook and Google when it comes to platform usage, it is interesting to note that it's still one of the top social media channels being used in our country.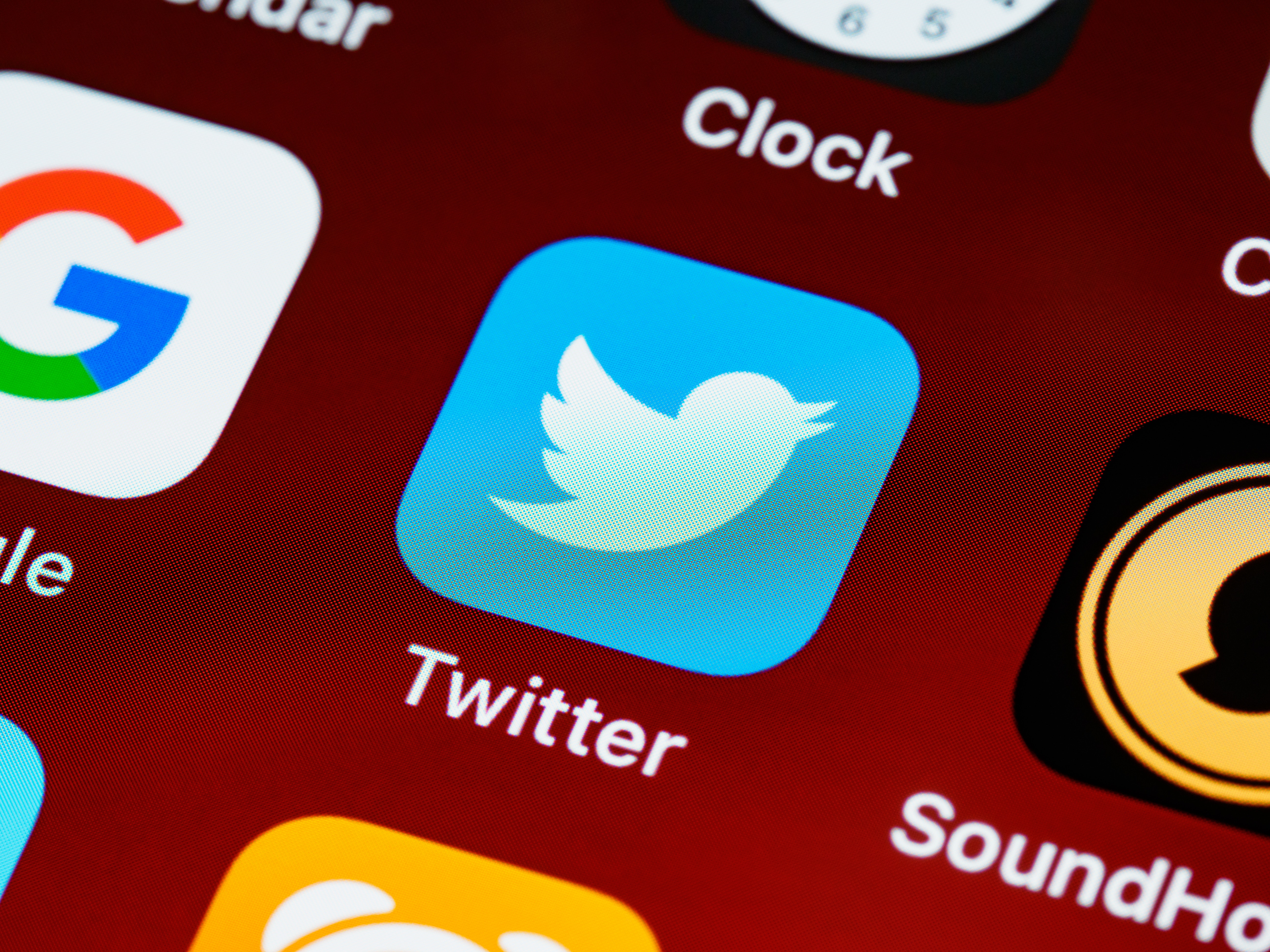 As per GWI data, Twitter is still Top 5 with 59.6% of GWI Philippine respondents saying that they use the platform more than once daily. With around 13 Million potential users to be targeted in the Philippines and its Ad Reach increasing by 2.9% Quarter on Quarter, it's high time for you to check out its capabilities.
With its unique and interesting targeting parameters, you can actually become the "talk" of the town. Aside from the usual Interest Targeting across different categories, you can target users via the keywords they use in their tweets or even the topic of their conversations. This widens the potential user base that you can reach which makes it highly likely that your target market is present within this platform.

In a world of the typical image and video ads, set yourself apart by being present with 100% Audio SOV while making sure that users are actively listening to your message via Spotify Ads.
With more than 20 Million Monthly Active Users listening to their favorite music, you can target them by the genre of their sound trips or the context and type of playlist they're listening to. All these while combining with demographic and interest-based parameters that will allow for you to customize your ad according to the user's perona as well as specific moments in their listening experience – whether they may be working out as they listen to their gym playlist, having fun with their party music, chilling with a relaxing sound trip on a rainy afternoon, or even studying or working with their focus background music.
If this "sounds" good, then read more about how this platform can support your awareness campaigns with this FREE Spotify Ads Playbook.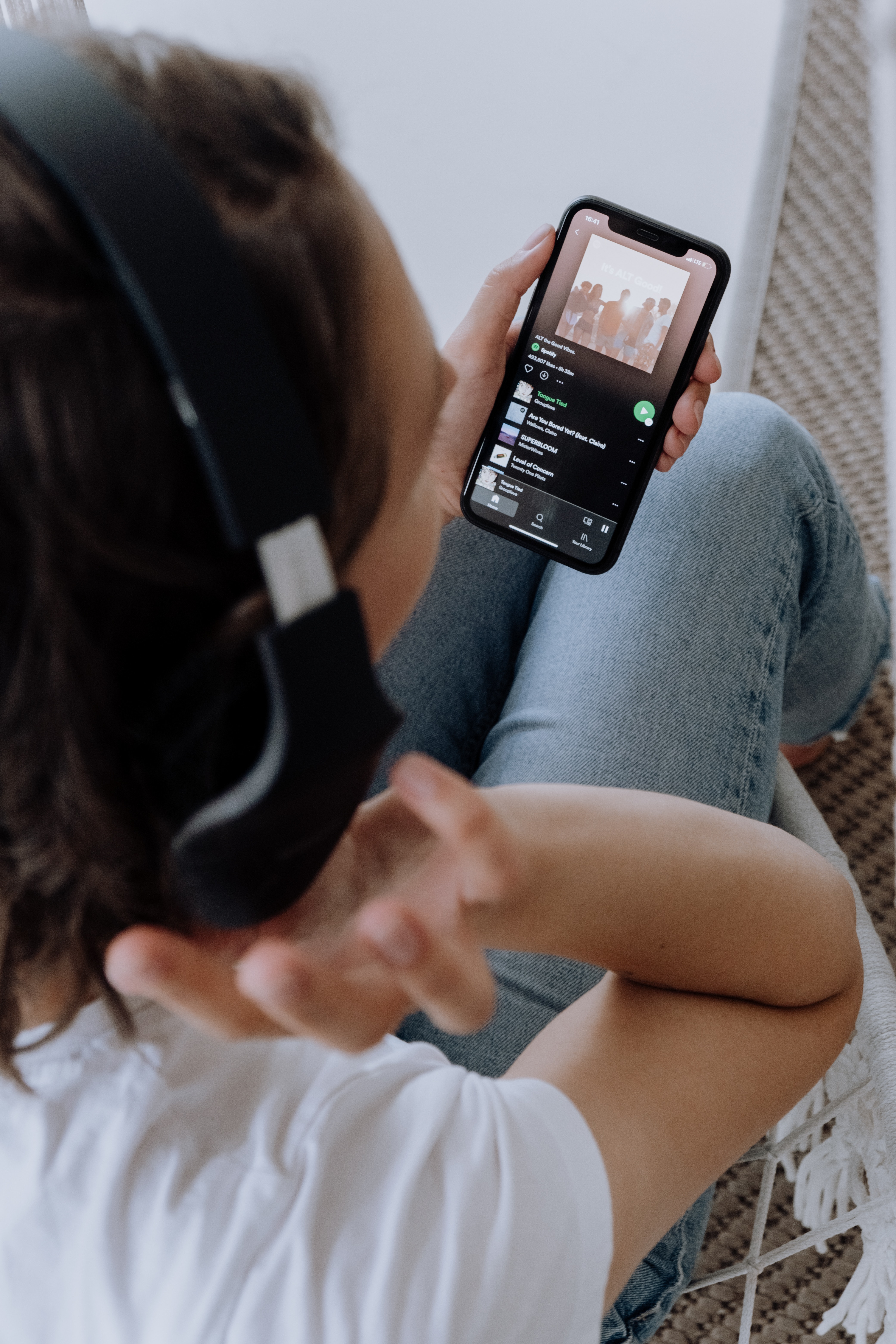 Ever wanted to target actual Car Owners, Drivers, or people who travel to certain locations? Or maybe simply wanted to complement your drive to store campaigns? Then Waze can lead you in the right direction!
Reach more than 2.8 Million Monthly Active Users with a platform that not a lot of brands have maximized. Place Store Pins, Takeover Banners, or show Arrows that lead users to your nearby establishments. All these, while utilizing geofencing targeting capabilities of the platform.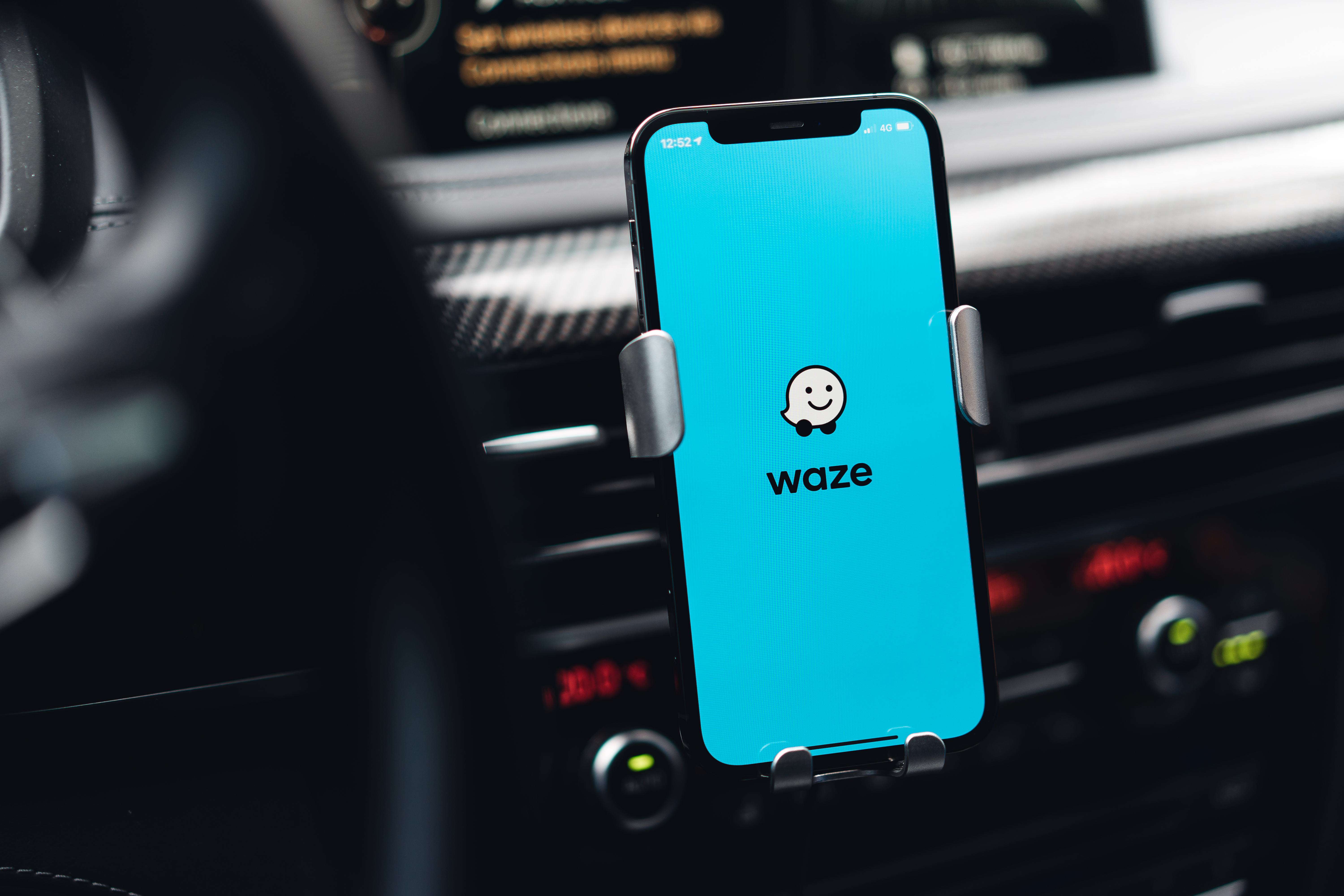 With more stores opening their doors for customer visits and offline purchases, Waze is something that will make a comeback as more users get back on the road.

Grab has a whopping 90+ Million Monthly Active Users across Southeast Asia. That's a huge audience base for daily users who visit platform for transportation, food, and groceries. Not only that, according to GWI, 37.3% of the Philippine respondents say that they use Grab while 35.4% use Grab Food every day.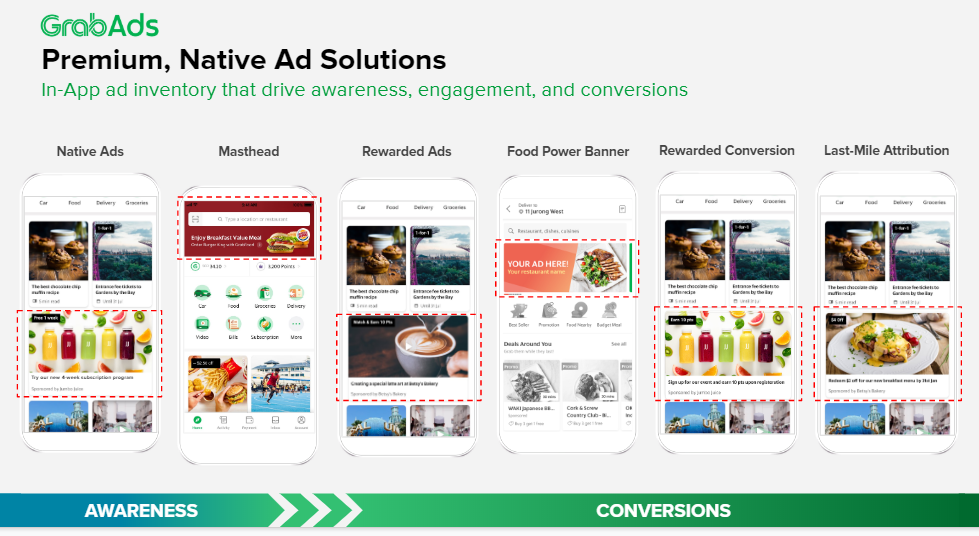 With all this active user data, you can maximize the app's consumer base by targeting based on Eater Profiles (from the types of restaurants and cuisines they like) or the type of Traveler they may be (whether domestic, international, business, leisure, motorbike, among others). And due to the presence of its payment integrations, it can even provide a unique advantage that other platforms may not possess – such as targeting whether your audience is using Credit Cards or other Payment Types, the type of Bank and Card they have, or even the size of their spending.
So if you want to ride these new advertising opportunities with Grab Ads, then check out our FREE Grab App Study  that was born from Xiklab's latest FUSED Event with the Country Head of GrabAds Philippines, Wiwa Cajumban.
BONUS! Not exactly for running ads, but this is definitely a channel you might also want to look into: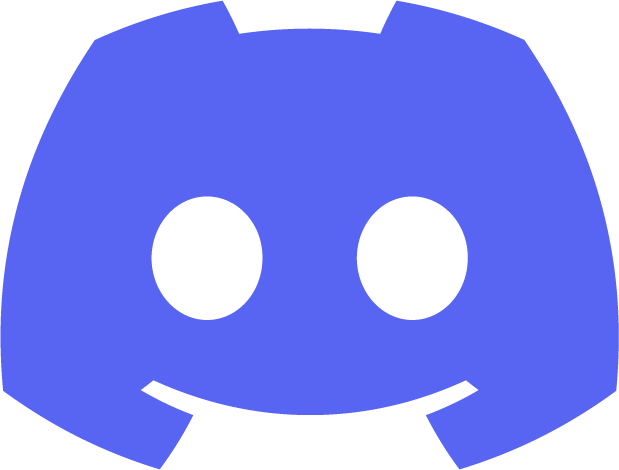 One of the rising stars this past year with more than 150 Million Monthly Active Users, Discord is continuously growing especially with the younger audiences. Unlike the other platforms in this list, Discord is not necessarily an advertising channel but rather a Community Building, Events, Chat, Live Streaming, and Social Media portal that you can use to complement your online marketing strategies.
What started off as mainly a gaming medium, it has now become more popular even within other communities such as tech, fashion, cars, entertainment, among others. As per WeAreSocial and GWI, around 29.8%-31.6% of their respondents in the Philippines actively use this app, gaining the Top 10th spot across the most used Social Media Platforms in our country!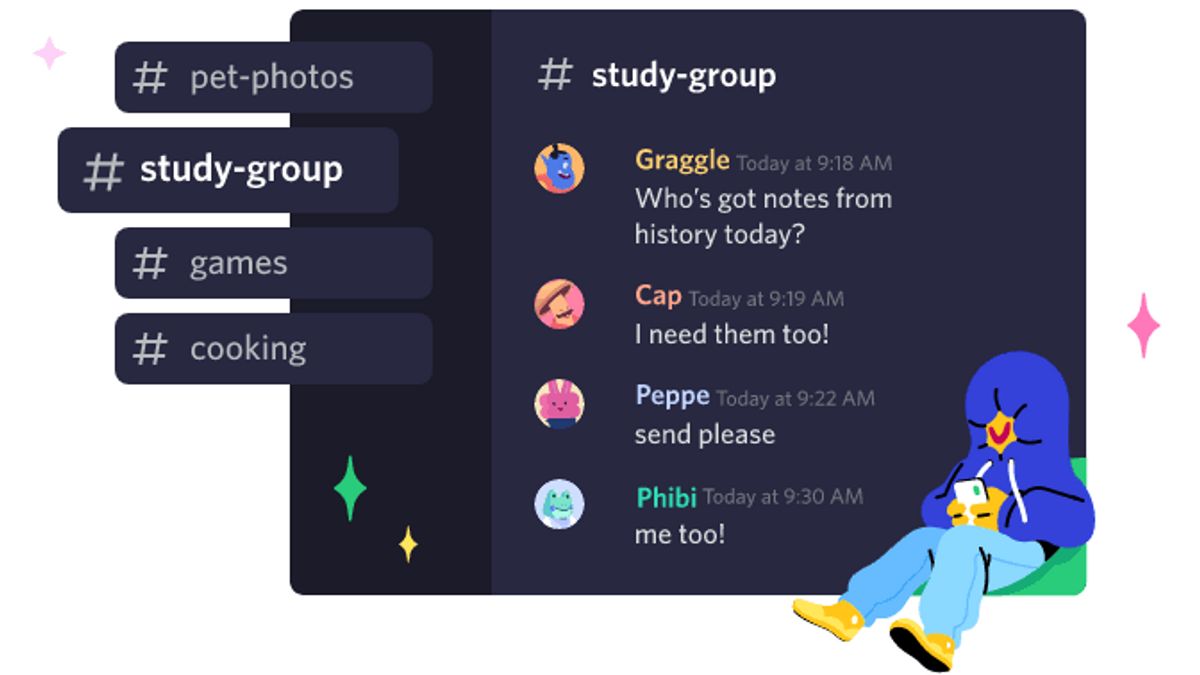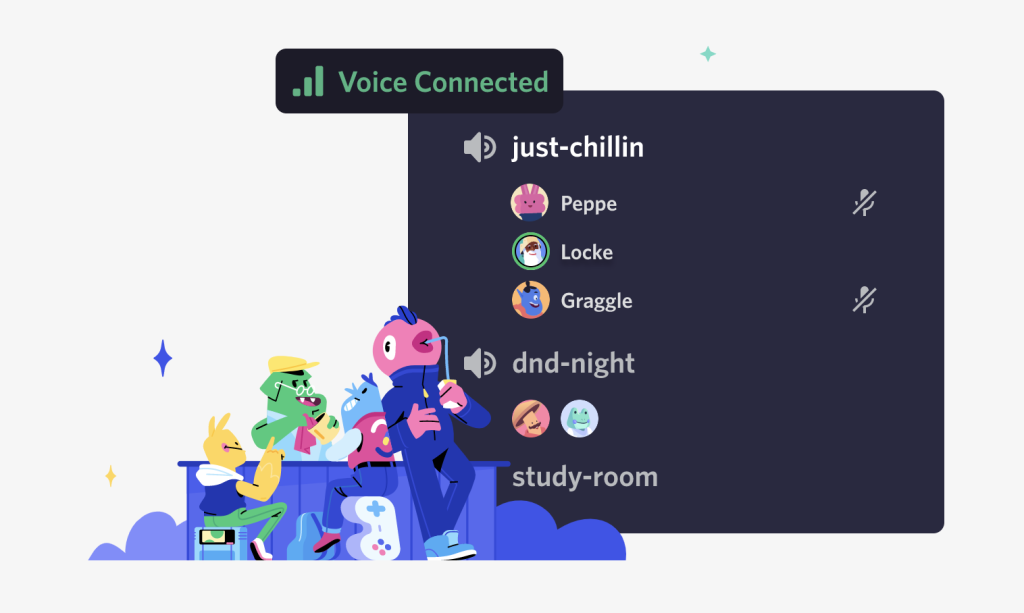 So if you want to reach out to your younger markets, especially the Gen Z, and if you want to create a unique avenue where you can build your relationship with your community, then this platform might be for you!
Immerse yourself more with this platform by getting our FREE Discord Whitepaper.
Gone are the days where you just spend all your digital budgets on Facebook. With the advent of new ways to tap into your market and the decreasing dominance of Facebook usage, great ad opportunities have risen during other important moments of your consumer.
Whether it be seeing display awareness banners during conversations on Viber, discovering image or video ads while users are booking transportation or food deliveries via Grab, listening and chilling to music on Spotify, or even browsing trending videos on TikTok, digital advertising opportunities are continuously evolving, making it of paramount importance for your brand to be up-to-date and present where it matters.
Be ahead of the trend and overcome your competition while safeguarding your presence on digital even with the ever-changing landscape.
Though all these can definitely be daunting, having a digital marketing partner can make things a lot easier. And if you're looking for a team that can guide you through this online advertising journey, then allow us to help you. Don't hesitate to reach out by filling up the form below or by emailing [email protected]